New Manufacturing Facility for Risever!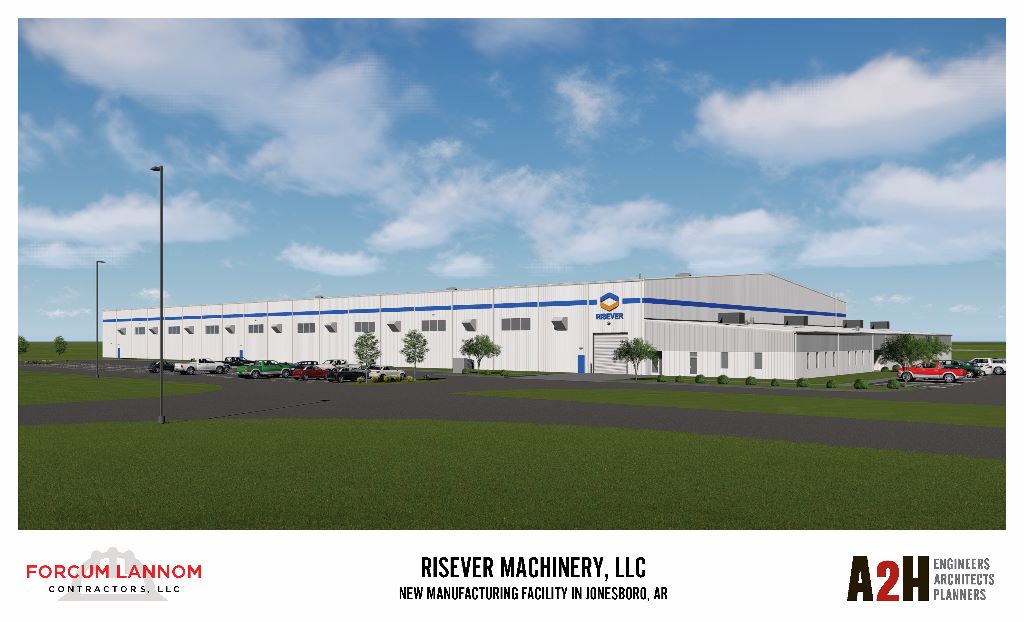 Risever Machinery LLC held a groundbreaking on June 15, 2018, for a new $20 million facility in Jonesboro, AR. The company manufactures steel machine parts for heavy construction equipment.
The 125,000 square foot facility to be located in the Craighead Technology Park will employ 130 workers. The plant will be operational in late spring or early summer 2019.
Forcum Lannom Contractors is grateful to be the General Contractors on this new project for Risever.