Frazier Industrial Grand Opening!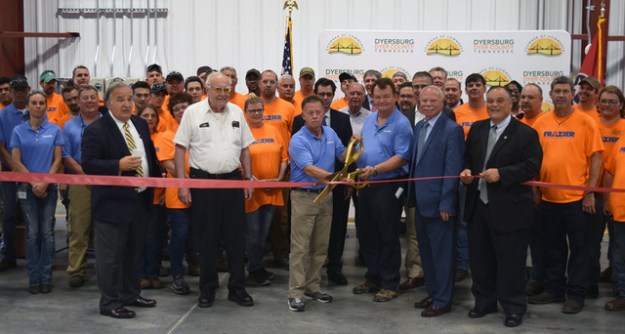 Frazier Industrial held a Grand Opening on July 11th, 2018 for its new Dyersburg, Tennessee Facility. The 175,000 square foot, state-of-the-art facility was welcomed to the Dyersburg Community with representatives from Frazier, the Dyer County Chamber of Commerce, and local businesses.
The $17.4 million facility will create 120 new jobs for the Dyersburg/Dyer County region and is ready to start production. This facility joins Frazier Industrial's nine additional plants across the United States, Canada and Mexico.
Forcum Lannom Contractors is proud to have been the design-builder on this project. It was a pleasure working with the Frazier Team.